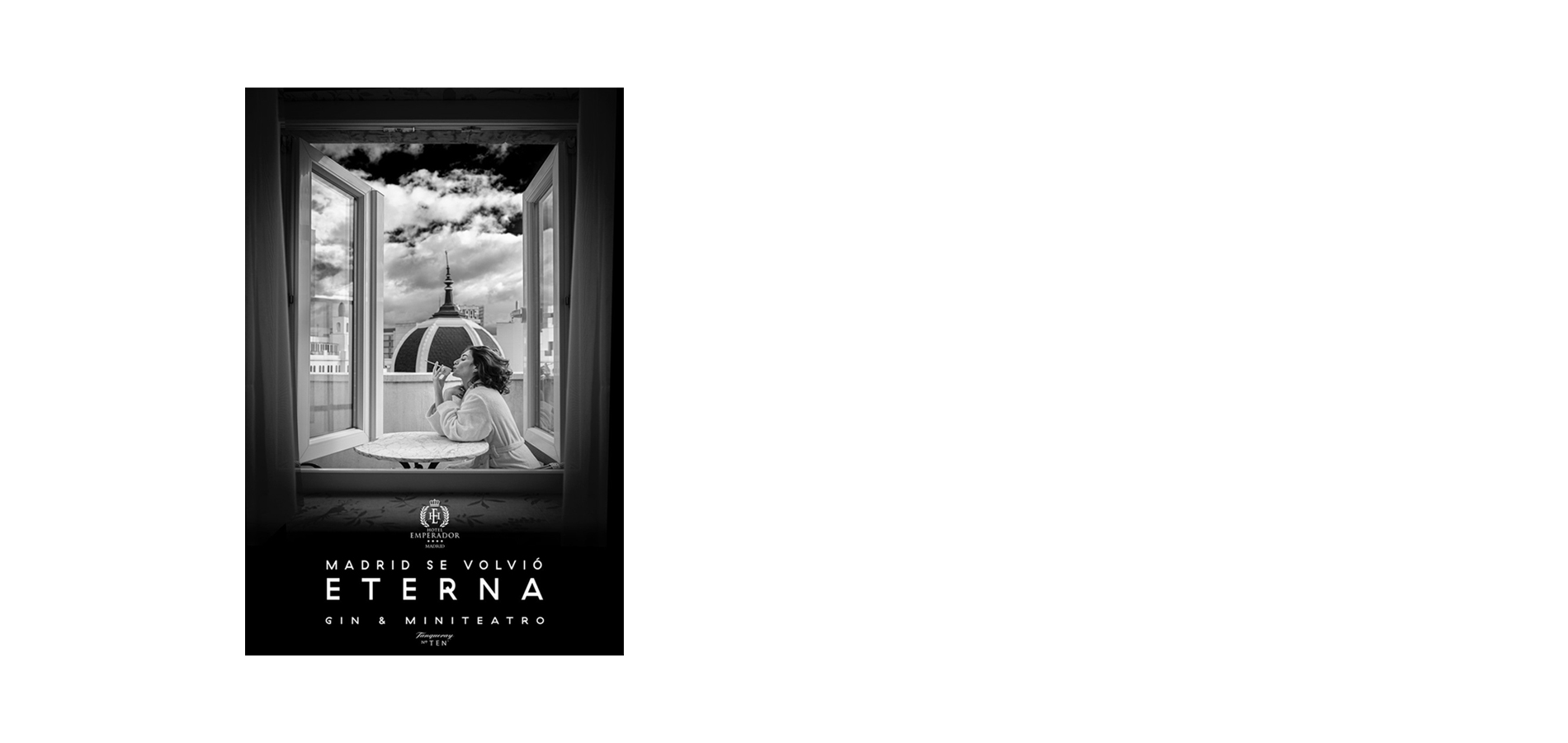 Mini-theater & Gin
A theatrical performance inspired on Ava Gardner's life set in 1950's Madrid, that we are sure it's going to fascinate both guests and locals.
As the name suggests, this is a Mini-theater performance, so the sessions will be 15 minutes long and will include, apart from a wonderful theatrical experience, the chance of enjoying a Gin Tonic at our Sky bar. The play will be performed both in Spanish and English and it will cost 15 euros.
Dates:
Friday, January 24th
Friday, February 21
Friday, March 13
Friday, April 10
Price: 15 euros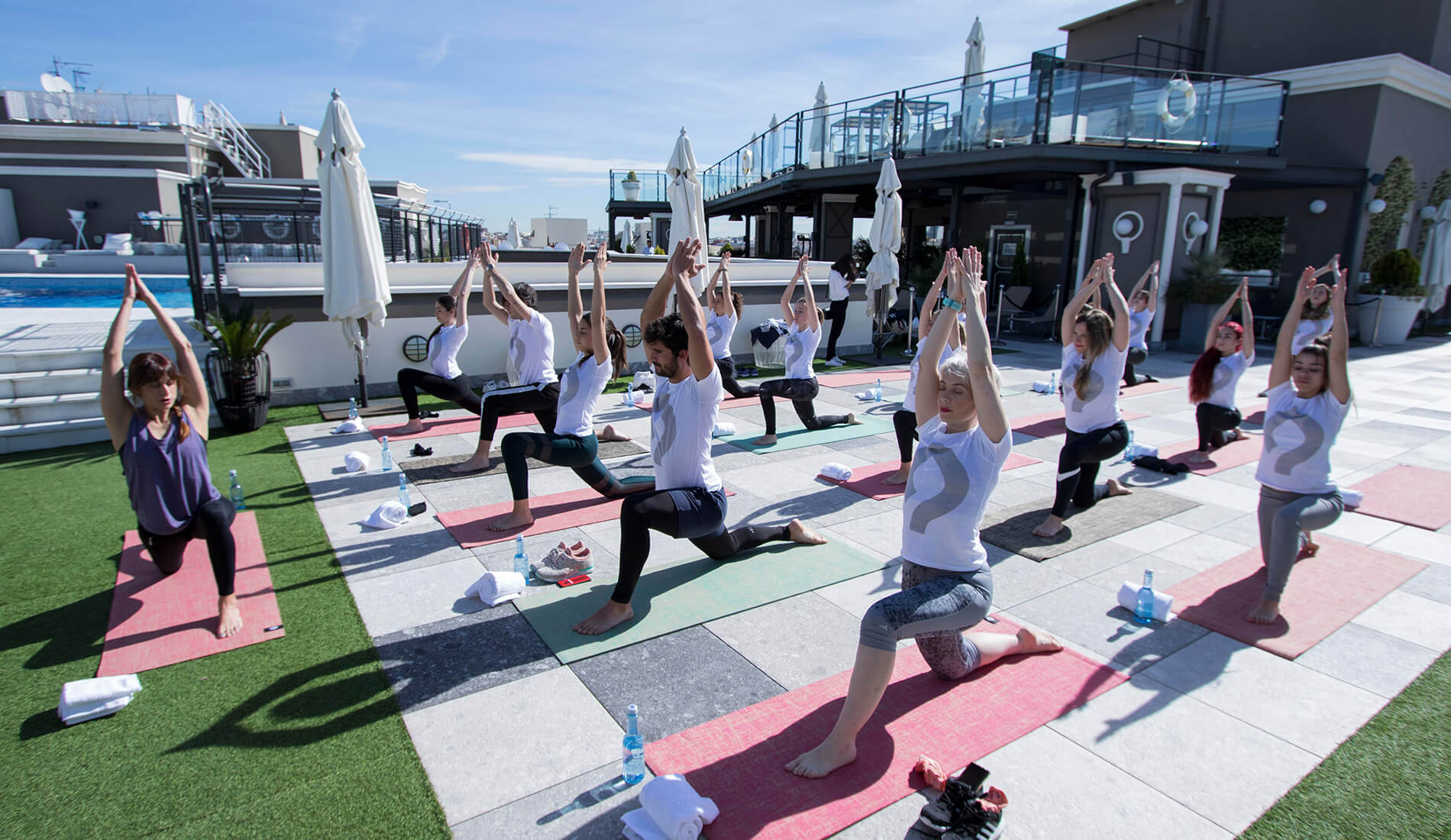 Yoga
Hotel Emperador welcomes this year's good weather with a spectacular programme of yoga masterclasses in its Beach Club. With views of the Royal Palace and located right in the heart of Madrid, the terrace is the perfect place to kick start your day while taking care of body and mind.
After the masterclass, you can stay for a leisurely breakfast to enjoy the cosmopolitan but relaxing atmosphere of the hotel (book in advance at reception or by writing to the following email address: info@emperadorhotel.com).
Every Wednesday, prior reservation, from 10:00 to 11:30
Rates:
12€ guest
25€ local client
65€ yoga + masterclass
One to one classes available on request
Guided tours
Thanks to its strategic location, the Hotel Emperador has launched a guided tour to bring Madrid closer to its residents and its visitors. Every Wednesday (advance booking required), a tour guide will be showing visitors the main landmarks that can be seen from the hotel's tenth-floor rooftop terrace.
Tickets: 19 euros per person (VAT included).
Every Wednesday at sunset.
Groups upon request.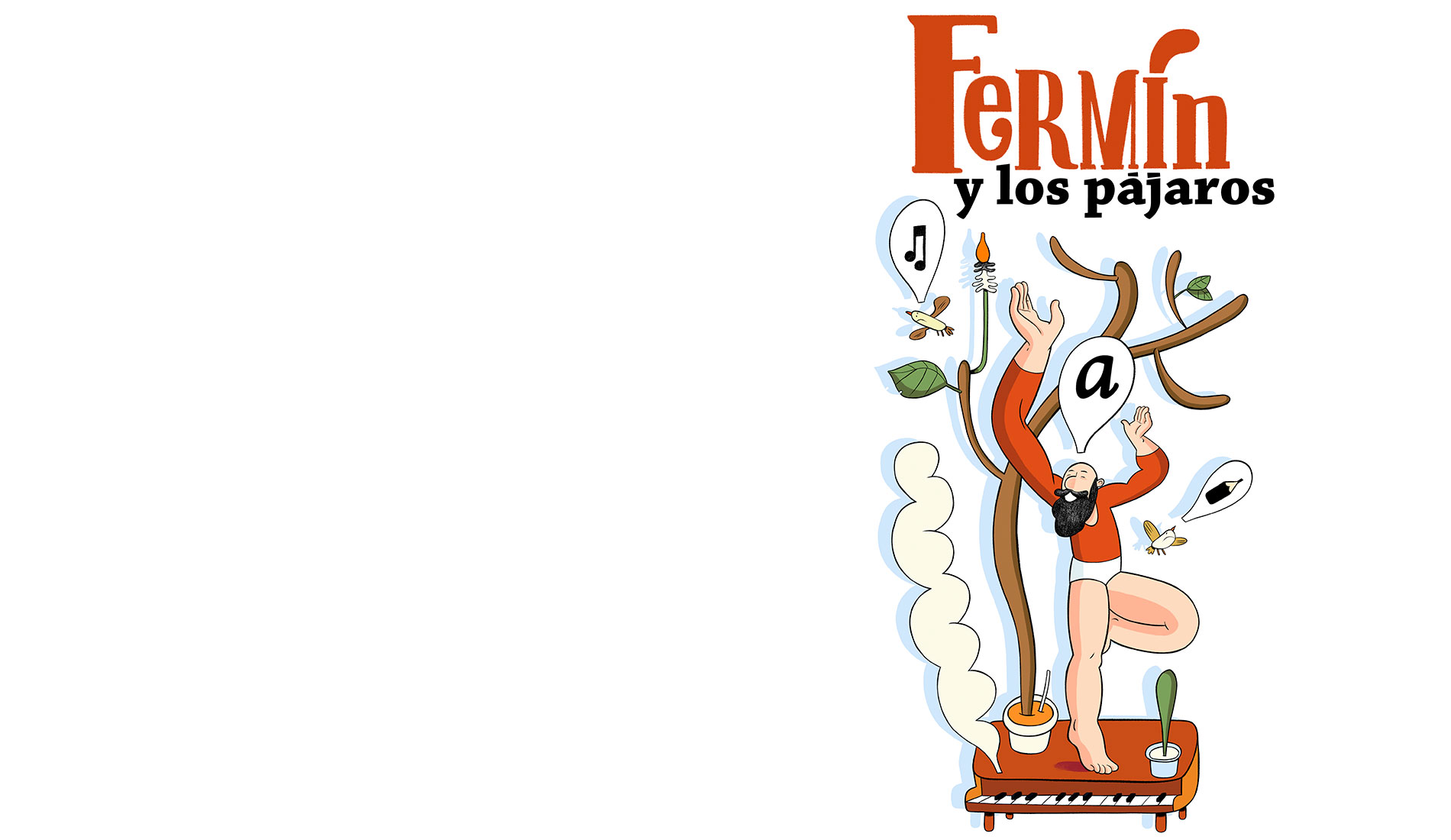 Line-up of musically illustrated poetry readings
Our hotel cultural programme has been widened with a line-up of musically illustrated poetry readings led by Fermín y los Pájaros, an artistic collective composed by musician Daniel Escano, poet Javier Oliva and illustrator Daniel García. The three artists have been gathering for some time now to organize musical and illustrated poetry readings accompanied by storytelling performances with musical images, sample sounds, video-creations and projected designs. They have also published a book named "Identidad, Fantasmas y otros Disfraces" that can be bought at the Hotel lobby.
New dates coming soon